We self-perform all phases of specialty services, from heavy demolition, to fine finish repair work.
Our dedicated construction team is committed to the success of your goals. We are fully prepared to partner with you to bring your project in on time and on budget.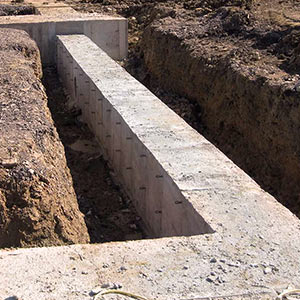 Concrete Foundations
We have years of experience inspecting, constructing, and maintain high-performance concrete foundations. Our highly skilled team of professionals understand the constraints and challenges associated with commercial concrete projects. Our track record of successful partnerships is testament to a history of reliable concrete services at affordable prices.
Our foundation and slab offerings include design, calculation, and PE stamp; structural specification for modification or new construction and task-specific finishes, including complex forming and safe removal of forming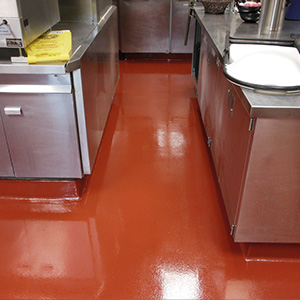 Resinous Flooring
Resinous flooring is the process of applying a base of resinous material to concrete, creating a smooth, non-porous flooring surface. Resinous flooring is typically cast or poured in place then is cured, allowing it to set completely. These flooring systems can be decorative and are very chemical resistive. The three most common types of resinous flooring are epoxy, polyurethane, and acrylic. Resinous floors are resistant to the build up of dirt, grime, and bacteria and are commonly used in facilities where hygiene is a top priority. Resinous flooring is a very durablesystem that can withstand large amounts of heavy traffic.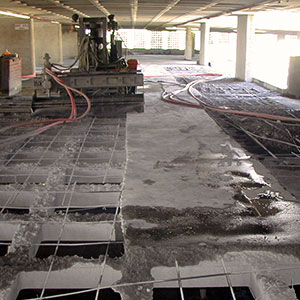 Hydro Demolition
Ultra-high pressure water technology is used to provide an efficient and dust-free method for removing traffic membranes and deteriorated concrete.
The power of hydro-demolition provides the highest level of surface preparation and the best possible bond for all types of repair materials. The water jet equipment operates at a pressure of 36,000 psi using robotic tractors with rotating multi-jet cutting heads capable of removing concrete from around reinforcing without damaging the steel.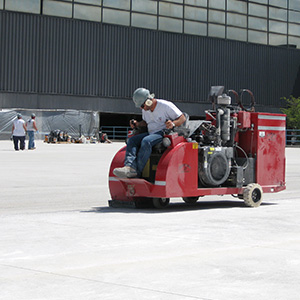 Shot Blasting
Shot Blasting is the process of removing contaminants from the surface of concrete slabs in order to provide a suitable substrate for coating for waterproofing. Shot Blasting tools use a high-performance airless centrifugal wheel to propel blast media (typically steel shot) in a controlled pattern and direction. It is a clean, efficient and environmentally safe method of removing dirt, grease and other contaminants from the concrete surface prior to the application of a penetrating sealer or traffic coating.
The process is completely dust free and all contaminants are reclaimed with minimal abrasive media loss. Shotblasting can be effective on surface preparation ranging from very light etching to more aggressive removal of mortar to coarse aggregate. For more information on shot-blasting go to blastrac.com.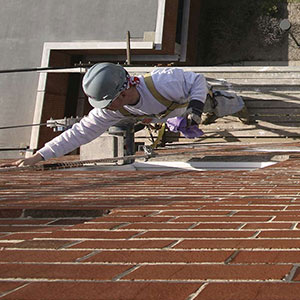 Masonry Restoration
Loose or cracked bricks and loose or missing mortar joints allow moisture to permeate, weakening structural integrity and contributing to eventual structural failure. Masonry restoration includes masonry repair, repointing/tuck pointing, cleaning, coating, caulking, sealing and building facade restoration.
VIEW RELATED PROJECTS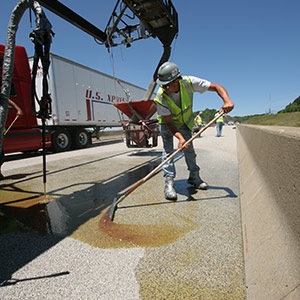 Bridge Restoration
CPS installs lightweight, flexible, epoxy-based overlay systems to protect the concrete bridge deck from deicing chemicals, while providing a highly skid-resistant wearing surface. Mechanical metering, mixing and distribution equipment is used to accurately blend and dispense the epoxy material with precision and speed in order to reduce installation time and minimize traffic disruptions.
CPS provides cost-effective and innovative concrete repair solutions to structural bridge members. Our experienced craftsmen utilize established repair procedures and techniques designed to restore the structural integrity and serviceability of a highway bridge deck.
VIEW RELATED PROJECTS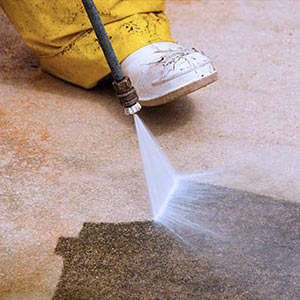 Pressure Washing
Higher pressure washing may be required to remove tough contaminants such as paint and heavy tire-skid marks on surface concrete.
Cleaning the floors in a parking garage each spring is a cost-effective technique to minimize premature deterioration. CPS utilizes industrial strength powerwashing equipment to flush out deicing salts that accumulate during the winter and commercial degreasers to remove oil spots from the parking stalls. Powerwashing can be performed at minimal cost and with little or no disruption to the daily operation of the garage.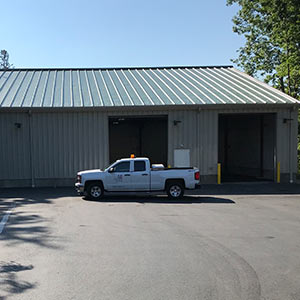 Pre-Engineered Buildings
Designed for quality, fast economical installation and low maintenance, Pre-Engineered solutions are available for aviation, agriculture, retail, industrial, manufacturing, warehousing, service centers, mini storage, office space, educational facilities and more.